This post is part of the Criterion Blogathon, hosted by these lovely peeps: Speakeasy, Silver Screenings, Criterion Blues
---
Happy happy blog-a-thon, blog-a-thon, blog-a-thon! Happy happy blog-a-thon, Silver Shamrock!
Huh? Oh, sorry, it's within a month of Halloween, so I still have that peskily catchy Season of the Witch jingle lodged in my head. Manages to fit quite nicely in with this, though. I could even slot in "Screenings" for "Shamrock," and we'd have one of the host blogs…hmmm…Anyways, that's not important right now, what we're hear to talk about is a lovely film, a masterpiece of the 50's, and perhaps the greatest courtroom drama ever crafted, 12 Angry Men.
12 Angry Men is a 1957 American film directed by Sidney Lumet, and starring at least a dozen actors, the highest profile cast member being Mr. Henry Fonda himself as Juror #8. That's right, for those of you not in the 12 Angry Men fandom already, none of the jurors are assigned names. "But wait," you ask, "How can I keep track of all of them with only numbers? Wouldn't that be confusing?" Oh, you'd think that, now wouldn't you? But, worry not, for there is nary a sight of poor writing in this film, nor a smidgen of bad acting. The film juggles its jurors remarkably well, juggling 12 mainstays as well, if not better than Ocean's Eleven did with one less to keep track of.
For the purposes of this review (and because I genuinely wanted to), I purchased the 12 Angry Men Criterion Collection blu-ray, a flawless transfer with just the right amount of old-style film grain for my liking. The remastering is beautiful, and even thinking about how the restoration process is carried out makes me baffled. Film remaster-ers may very well be the unsung heroes of home media. Let's hear it for them, huh?
Even excluding the phenomenal job done by the folks over at Criterion, the film holds up from a dramatic standpoint. As previously stated, the performances are all phenomenal, and the writing is fantastic. While Juror #8 is certainly the protagonist, he is far from being awesome hero-man, and is believable as a human being. Here's a brief summary of the plot: A 12-man jury is given a seemingly straightforward case. A boy from the slums is accused of murdering his father, with seemingly damning evidence thrown against him. The jury is divided, due to one juror who will not vote guilty without a discussion. As the discussion moves forward, it becomes clear that the case was not as open-and-shut as it appeared.
And boy, is the discussion a phenomenal piece of writing. 12 Angry Men might just be one of the greatest, straightforward screenplays put to screen. Each juror has a clear character and motivation, nobody's a caricature, but each is an easily identifiable archetype. There's the blue-collar worker, the immigrant, the salesman, the hero (Henry Fonda), the white collar stock broker, the wise old man, the crotchety not-as-old-man, and so on, and so forth. However, these do not come across as stereotypes, each is still layered and multifaceted, with more than a single dimension to define their character. It's always believable when a juror changes his vote, and never comes across as forced.
The direction of 12 Angry Men is beautiful, with amazing long takes, fantastic lighting, and beautiful camerawork. The small space of the jury room is taken full advantage of, and, when the courthouse is finally exited, there's a catharsis of sorts, with pulled-back shots, zoomed way out, as if the cameraman is as happy as we are to have room to breathe.
The film deals even-handedly with the case itself, never fully disproving the boy's guilt, though, as stated within the film, it doesn't have to. All a jury has to do is to find a reasonable doubt, and there are several.
12 Angry Men is a film for the ages, a classic that has stood, and will continue to stand the test of time. Impeccable and implacable, 12 Angry Men easily earns an A+.
---
Do make sure to check out the rest of the blogathon, if you so desire. I can't make you do anything. Or can I?
God, you have to love Bach. That song is phenomenal. What was I saying? Oh, yeah, thanks a heap for reading through this, my thoughts. If you've got something to say, go on and take it away. Oh no, I've started quoting Toby Mac! That's a clear sign that it's far too late, and I've been writing for far too long. So, farewell and adieu!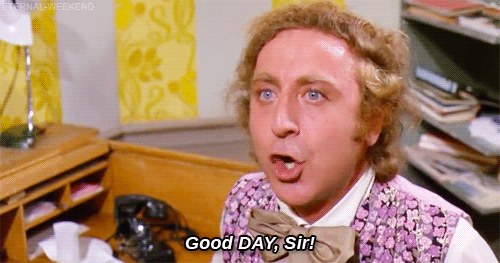 ---
Once again, thanks to the lovely folks at these 3 blogs:
Speakeasy, Silver Screenings, Criterion Blues
Without you, there would be no Criterion Blogathon, and therefore, no post here. So, I give my sincere thanks for the incomprehensibly difficult job of hosting this, and coordinating all these rowdy bloggers. A very emphatic, and very sincere, textual tip of the hat to all three of you.